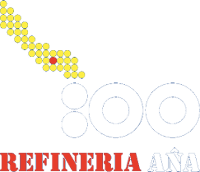 Isla den Nos Bida
100 years Refinery in Curaçao – 100 aña Refineria na Kòrsou
Around the beginning of the 20th century, difficulties surrounding education matched the harsh economic conditions most Curaçaoans lived in at the time. While ninety percent of young Curaçaoan students were educated free of charge in schools ran by the powerful Catholic church, so-called skol por nada, two-thirds of these schools were administered by unqualified teachers. These schools were funded by donations by people or institutions in the Netherlands, and did not receive any government support. Attendance rate was low. Many students were unable to attend school due to lack of proper clothes or shoes. In the year 1900 alone the absentee rate stood at 50 percent. In Willemstad, government subsidized schools were also funded by tuition from more affluent parents.
In the 19th century, Curaçao was a magnet for students from affluent families in the region. The Colegio Santo Tomas, later St. Thomascollege, boasting its own swimming pool as well as separate classrooms for music, sports and recreation for some 120 young male students, was very popular with high class families from the South American continent. Colegio del Sagrado Corazón at Welgelegen, now known as Habaai, was the most posh boarding school for girls in the region and only attended by daughters of South American generals and presidents.
However, by the early 20th century, much of these schools had lost their appeal and were only running on half capacity. Even the seminary at Scherpenheuvel, intended to educate Venezuelan priests from Merida, was abandoned less than four years after its grand ceremonious inauguration in 1898. The Friars of Tilburg later moved their orphanage here, renaming it St. Vincentiusgesticht, which developed into a vocational school.
Yet culturally the influence from the South American mainland prevailed. Many of the more affluent Curaçaoan families were oriented towards neighboring countries as Venezuela and Colombia. Spanish was widely spoken as a more cultured language when discussing the arts. Cultural icon Augustín Bethencourt established the publishing house and printing press A. Bethencourt e Hijos in 1867. He was instrumental in stimulating music and literature by printing not only art from Curaçaoan writers and musicians, but also much material from the South American republics, particularly Venezuela. Bethencourt furthermore published the newspapers Boletin de la Libreria de Augustin Bethecourt (1879-1897) and Diario del Comercio (1897-1908). He also initiated the first symphony orchestera 'Harmonie' on Curaçao.
In theater, Spanish also ruled supreme. The first playhouse Teatro Naar opened in 1871 with the Spanish drama La Gracia de Dios by the Venezuelan poet Manuel Maria Bermúdez Avila. During this period many affluent families as well as theatre company Entre Nous also organized veladas; soirées including vocal and musical recitals, declamations, tableaux vivants and dance.
As the colonial ideology of white supremacy prevailed, cultural expressions by Afro- Curaçaoans for a larger audience were limited. Oral history and music figured prominently, particularly in tambu, seu and muzik di zumbi played on African inspired instruments. Tambu expressed critical social and personal commentary, it was therefore suppressed and forbidden by the Catholic Church and colonial government.