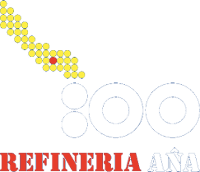 Isla den Nos Bida
100 years Refinery in Curaçao – 100 aña Refineria na Kòrsou
As a result of changing economic conditions in 1917, education was adjusted to fit more current circumstances on Curaçao. In 1919, a two year Commerce & Trade course was initiated including Accounting, Trade Calculus, General Trade Knowledge, Spanish and Dutch Business Correspondence, Typing and Shorthand. The course was highly successful, but not in a way the organizers had anticipated. Once students obtained a job as a result of their studies, most quit the course. In 1920, the course started with 107 pupils, of whom 12 remained at the end of the school year.
The Church maintained an important influence on education under Friar Radulphus and introduced Dutch the language of instruction. Friar Radulphus worked as Inspector of Education for the Catholic Diocese of Curaçao from 1909 to 1955. In 1948, he gave his name to the secondary boys school Radulphus College. The Maria Immaculata College, was opened as an all girls school by the Sisters of Roosendaal in 1949 and became a mixed gender school in 1964, started up a higher education secondary school offering Latin and Greek, a so-called Gymnasium, in 1967. The Friars and Nuns upheld the racial standards common to the colonial perspective. As teacher Herman Sjak Shie observed: "In the school ran by the Sisters of the St. Martinus Institution, classrooms were classified by race. There were separate classes with black children, colored children and white children, regardless of the social-economic background of those kids."
Vocational training was offered only at the boarding school for young boys in Santa Rosa. In 1923 the apprentice system was introduced, where government was responsible for theoretical courses while students gained practical knowledge working at various companies. The system facilitated young house painters, black smiths, fitters, masons and carpenters, for household and shipbuilding purposes. For girls, schools offering courses in plaiting panama hats remained an option. But while the number of plaiters continued to expand, the collective production dwindled. In 1919 some 200.000 hats were exported, but less than half that number were plaited in 1923.
As opposed to Catholic schools, public schools were initiated by the Shell- communities. The H.J.A. Schroeder primary school was built on Negropont in 1930 and in 1941 Peter Stuyvesant College was founded as the first public high school in the Netherlands Antilles. This mostly as a result of World War II, which prevented Dutch European parents from being able to send their children to the Netherlands for higher education.
By 1967, Curacao had 71 primary schools, 56 of which were Roman Catholic, 12 public schools, 2 Protestant and one non-denominational. Government spent 25% of its revenue on education, while 30% of the population was attending day schools. Attendance rates were high, yet non-attendance was related to poverty, as some parents were unable to properly dress and feed children to go to school.