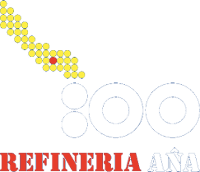 Isla den Nos Bida
100 years Refinery in Curaçao – 100 aña Refineria na Kòrsou
In the years after the take over of the refinery by PdVSA, Carnaval became the most popular cultural event on Curaçao. The Carnaval parade was first initiated in 1961 by a group of Dutch schoolteachers, the Limburgse Kabrieten. They joined forces with oil migrants from the British West Indies, who used their steel pans to provide music for the celebration. By 1990, the groups had become bigger and more elaborate. That year, Grupo Isla, including Isla-employees and family members, joined in the Grand Parade and won Group of the Year in the same year. After 20 years of male dominance, Elia Isenia became the first rReina di Tumba to lead the Carnaval festivities in 1991.
Entering the 1990s, other forms of Curaçaoan culture and art also flourished. Actor and director Albert Schoobaar came onto the theatre scene with the play Oedipus, in the Hugo Claus version, featuring Gibi Bacilio in the lead. Working with ParaDox Foundation and later Teatro Kadaken, Schoobaar continues to bring innovative and confrontational theatre, often in cooperation with Norman de Palm's Teatro Luna Blou. Teatro Luna Blou, a smaller, compact theatre in the heart of Otrobanda opened in 2003 with Eligio Melfor's successful play Hulanda mi ta bai. Prior to the opening of the theater, De Palm and Felix de Rooy had shifted their theatre projects to film, releasing the first Papiamentu features Almacita di Desolatao in 1986 and Ava & Gabriel in 1990.
Teatro Luna Blou became a haven for playwrights and directors, including Eligio Melfor, Juni Aniceta and Boskwiri. Director and politician John Leerdam, initially connected to Theater Cosmic, also presented various dramatical readings in Luna Blou. He also directed the successful play Seis den Un, featuring the several female stars of the Curaçaoan stage: Rina Penso, Greta Trappenberg, Laura Quast, Norma Cova, Diana Lebacs and Annemarie Braafheid in 1990. The national theatre, Sentro Pro Arte, which had been abandoned due to lack of maintenance in 2001, succumbed to the flames on September 11th, 2016.
In sculpting, Yubi Kirindongo became the most well known Curaçaoan artist internationally. Other artists whose work impressed both locally and internationally include Tirzo Martha, who founded the Instituto Buena Bista (IBB) with painter David Bade in 2006. Sculptor Nelson Carilho, painter Minerva Lauffer and artist Herman van Bergen, who built a cathedral from sumpiňa thorns of the local wabi plant, also flourished. Galleries such as Kas di Alma Blou, Mon Art and Bloemhof were instrumental in bringing the work of Curaçaoan artists to a larger audience.
In the literary arts, authors writing Dutch prose included among others Erich Zielinsky, Eric de Brabander and Miriam Sluis. In poetry, Papiamentu eclipsed Dutch as the most prominent vehicle of creative expression.
Music was dominated by popular popular dance bands such as Era Autentiko, Gio Fuertisimo and recently Dreams. Pianst Randal Corsen worked with various Curaçaoan artists. His collaboration with opera singer Tania Cross for the first Papiamentu opera Katibu di Shon, based on the work by Carel de Haseth, was groundbreaking. Corsen also worked with singer Izaline Calister, who popularized modern songs in Papiamentu both in the Netherlands and on Curaçao.