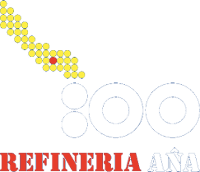 Isla den Nos Bida
100 years Refinery in Curaçao – 100 aña Refineria na Kòrsou
Sports got a huge boost by the facilities built by CPIM and Shell Curacao N.V. for their workers and employees during the first five decades of their presence on the island. The Catholic Friars also laid a strong foundation, particularly in terms of soccer.
However, by the 1970s, sports facilities had become more of a government affair. The olympic size swimming pool at Rif, initially buildt by CPIM, had become government property, as well as the nearby Rif Stadium. From the late 1940s many boxing tournaments were organized there, which continued well into the 1970s and early 1980s. These fights included international top fighters such as featherweights Nelson Cruz Tamariz vs. Jacinto Herrera in 1978, but also Curaçaoan talents such as Frank Martina vs. Fighting Chicken in 1981.
In 1981 the sport complex Sentro Deportivo Kòrsou was build in Brievengat, where many sports federations found a home among modern facilities. At the time, 14 national Netherlands Antillean sports federations were in existence, including Track, Baseball, Body Building, Swimming, Boxing, Softball and Soccer.
Soccer remained a popular sport on Curaçao and in 1974 the semi-professional soccer federation Fedeprof was founded, including 8 premier league and 7 secondary division teams.
In 1976, Curaçaoan born Enid Brigitha was the first black swimmer to win an Olympic medal. Brighita represented the Netherlands that year at the Summer Olympics in Montreal Canada, where she won bronze medals on the 100 and 200 meters freestyle. Brigtitha was named Sportswoman of the Year in the Netherlands in 1973 and 1974.
However, the most popular sport on Curaçao was baseball by far. As the Encyclopedia of the Netherlands Antilles put it in 1985: "Baseball has completely surpassed soccer; a good game can count on an audience of some 6.000 people."
In 1982, the Netherlands Antillean national baseball team gained its first medal, ending third at the Central American and Caribbean games in Cuba. Four years later, the team went on to grab the gold medal during the games held in the Dominican Republic. At the time, Rafi Jozefa, Antonio Keller, Norval 'Payo' Faneyte and Orlando Nicolina were top players.
When several Curaçaoan baseball players tried to make it to the top in US baseball, Hensley 'Bam Bam' Meulens was the first Curaçaoan to be signed by a Major League team – the New York Yankees – as an amateur free agent in 1985. Making the break, Meulens opened up the way for many Curaçaoan players to become stars in the US Major League in future decades.